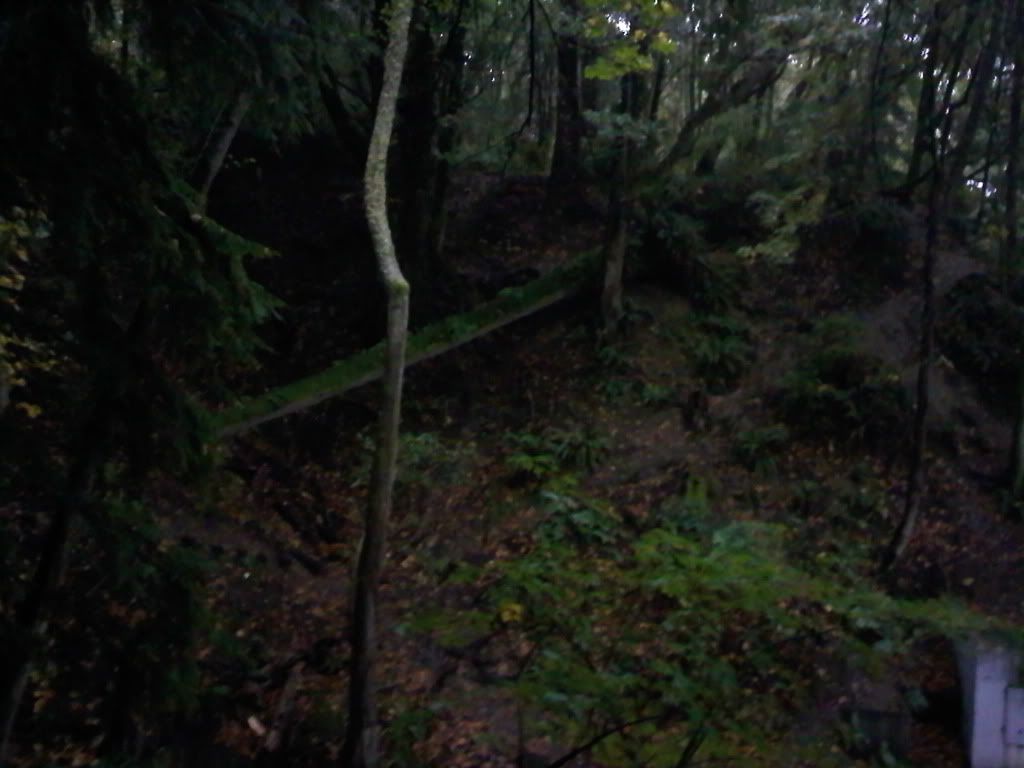 It was just this summer that it happened.
I was struck with such feral panic that all I could think was--RUN!
Really, I'm not joking.
My family decided for a nice long drive in the mountains that cut through Utah. We brought a cute little cooler along for a picnic. Well, being that it was July, all shady spots nice by rivers were taken. But we found one. It was more like an off-the-pathway type drive that ended against a drop of trees, cornered by more trees and a flowing river.
We unpacked ourselves (my husband along with my kidlets) and chatted and explored and ate.
My heart turns icy
now
just thinking about what happened next. Brrr...
Well, I had a keen sensation that something was stalking us. I listened to the breeze pattern through the trees and the whispers of the river and the chattering of my kids. Something certainly felt out of place. I had thought I heard a noise not too far from where we parked. Dread gripped me so tight that I turned to my husband and said, "I think we're in danger. Let's go. Now."
These were my sensations: cold, trembling, rushed, urgency, fluttery heart, shallow breath, wide eyes. My thought processing was amazingly clear and determined. Survival was foremost in my mind.
I called my kids together and quietly ordered them through the hatch of our SUV and slammed it shut, even though they were still trying to situate themselves into their seats. I ran to my door and closed it.
I watched the rear window for any signs of anything, but there was nothing. We drove off without incident. My teen girl had no idea what was going--I did not alert them of my panic, my husband was the ONLY one aware.
Then she asked, "Did we leave because of that noise?"
My heart twisted. "You heard it, too?"
It was the sound of thumping and rustling. Not soft wind rustling, but a big-sized animal rustling.
It took me about thirty minutes to calm down.
I feel that this is a great lesson learned. Always trust my instincts. Always. In life, they protect me from potential harm. While I graciously accept critiques from my writerly palz, my instincts can also protect me from certain suggestions that would lead me into places that would lose me in the woods for a loooong time.
Can you think of a time where your instincts saved you?
You might like: