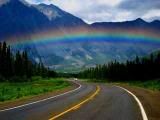 After returning from my writer's group, I've realized something about myself. I've been shying away from self-help books on writing. If you've read my
post
on how it's affected me, you'd know what I'm talking about.
It's like hitting the reset button for my brain. I'm suddenly out of sync and I feel as if I don't know how to write again. Many thoughts of doubt fill my head, and I wonder if I was even good at it before I read the self-help writerly book.
*le SIGH*
At my group, we discussed
A Dash of Style: The Art and Mastery of Punctuation
.
They mentioned how they thought it would be a stiff lecture on how-tos, but that it wasn't that at all. The book is like a reference full of tips and techniques.
I perked. Now that, I can do!
I've recently concluded that reading a wide array of self-help books is like a spread of delicious foods at an all-you-can-eat buffet. You know what you like and what you don't like. What makes you gain weight and what helps you look great. I feel the same applies to what we ingest into our eager writerly minds. You know what feels best, or what works for you and what doesn't. Take what you need and want and leave the rest.
The rules are there to flavor our work, not to stifle our creativity. This is what makes us great writers.
What is your process on digesting new rules for your writing?