What inspires our Fantasy/Sci-Fi minds to write?
For me, this post took some brain power to think up (it's been a crazy week).
First of all, I 'd like to mention my findings with my recently voting thing on my blog, asking which genre you write. I was amazed at the results!
Romance came in at 25%
,
historical at 8%
,
Sci-Fi at 33%
,
High fantasy at 41%
,
Horror 8%
,
Paranormal 50%
,
Urban Fantasy 33%
and
other33%
out of 12 voters.
I know this for sure, my creativity opens and flows so much better when I write fantasy. I get a strong sense of escapism that is very liberating for me.
I don't have just one specific thing that gives me inspiration. It could be a phrase, instrumental music, beautiful art, a tree, a sunset, clouds, an idea that is briefly introduced in a movie, a thought shared by someone at church in passing that has nothing to do with vampires, but the phrase stirs great plots...
As an example of an idea shown to me in the movies, here is my secret. N
ight at the Museum: Battle of the Smithsonian
. The little cupid guys that sang and flew around their heads. I was so enamored by them that an
entire
novel unscrolled before my eyes! I was so thrilled to get home and start writing.
I quickly jotted down the basic thought into my cellphone so that I wouldn't forget. Previous to that incident, the word
stupid cupid
kept floating back to me. I loved the idea and played around with it that when I saw that movie--bam! It hit me all at once.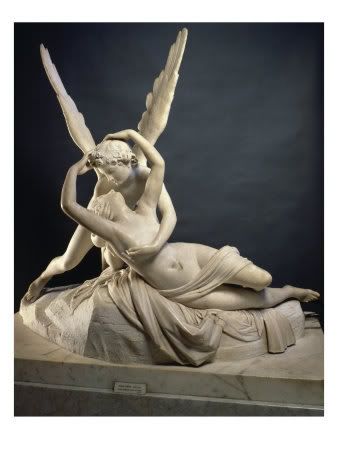 Another incident was while we were traveling a great distance to my hubby's job interview, a summery entered my head. I wrote it down as soon as we got to the hotel, and when we got home, I completed the novel weeks later.
Another one, and I find this hilarious, is when my hubby and I were at a bed and breakfast. He was up to his chin in bubbles in the jetted-tub (now I know why there are rules against bubble baths in those things, lol!!) and when I saw him, an entire novel flashed before my eyes. It had to do with mermaids, a necklace and a teen girl. Go figure.
I can't say what inspires my fantasy mind to write, exactly. But I do know one thing for sure, it really takes pure i
magic
ation!
*See what the Fantastic Friday Writers have to say about this!
What inspires you're magic?
(Next FFW posting:
Dec. 3, 2010:
How do you connect with your MC on a personal level?)

photos from Photobucket.com

*post has been updated