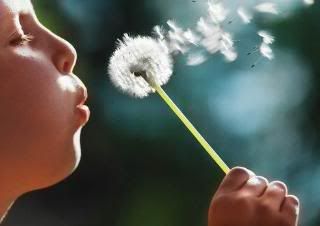 It was Friday evening when I spoke with my good friend,
Anastasia
, on how to combat stress (from trying to balance editing, critiquing, networking and family responsibilities).
Lately, I've been feeling so burdened with it that it's actually affected the way I speak with others outside cyberland. I forget the simplest of words and feel awkward for it.
She reminded me to become as a little child. To play like one. Dance in the rain and imagine the rain sweep away my stress. To see it wash away into the grass.
To dance to the loud beat of my favorite music.
To play with my kids. Jump on the trampoline with them. Play games with them. Enjoy their antics.
How could I forget the simplest of things could regenerate my soul?
*How do you deal with stress?

Updated

image found at Photobucket