Hi everyone! It just hit me today. I've

always

wanted to know how other writers progress in their block-by-block building of every novel they write, like a tour, you know?
So I'll do just that.
I wrote a story called

Rock Star

, roughly a year ago. It finished at a whopping 26,442 word count (a skimpy 109 pages!) A real skeleton. Yikes! At that time,
Melissa Cunningham
critiqued it for me and I tucked it away. Uh, yeah, she was the first and only one to have read it.
I wrote 2 books after that, and finally decided that it needed my TLC.
I submitted Rock Star to my rockin' crit group,

Scrawl

, October 2009. The comments were enlightening and eye-opening. (I need to change the ending entirely.) I was ready to take on the challenge. After a three months (NaNo in November, December were too busy for edits, and I worked on crit one of Scrawl's MSs), I decided to hit my edits

hard

.
At the time, I thought the story a

wild

ride. I loved it. But ever since bringing it out from its crypt, I find myself cringing with embarrassment. I've been hacking, grafting, weeding, cinching, eliminating, and rewriting the novel to death.
It's been a

bloody

battle . . .
Now I'm at 98,782 words, 372 pages long.

A

-mazing! I'm pretty close to finishing with my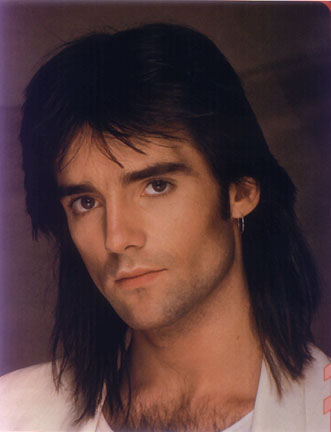 revising! So happy with the refining process of decheesifying the cheese (ugh).
I've grown pretty close to my MCs. They've just bloomed to

life

. I've found myself crying, laughing, and cheering them.
I calculate 3 more chapters and I'm done my rewrites.
Then I plan to go back tighten it, clean up adjectives, and use
Margie Lawson
's
techniques
on blowing the reader's minds away, after which I'll

submit

it to Scrawl again. Then I'll clean it up and . . . submission time! Whoohoo!
Okay, but before I do that I need work on my

synopsis

--Yippee! Everyone's favorite part of the entire writing process.
I actually did a hunt to help clarify how Moggie (Morgan Taylor) my MC looks like, and I found it!
Where are you at in your WIP? Have you hunted photos that suit your MCs?